You can have your trees taken care of properly by a fully licenced and insured Certified Arborist.  Our professional tree services include Tree Pruning, Tree Trimming, Tree Removal, Tree Cutting, Stump Removal, Tree Planting, Disease and Insect Control and more. We offer Free Estimates in the Halifax Regional Municipality area.  Solid Tree Care offers you very competitive rates and professional service.  Call Solid Tree Care today!
Click on the video below to see Solid Tree Care in action!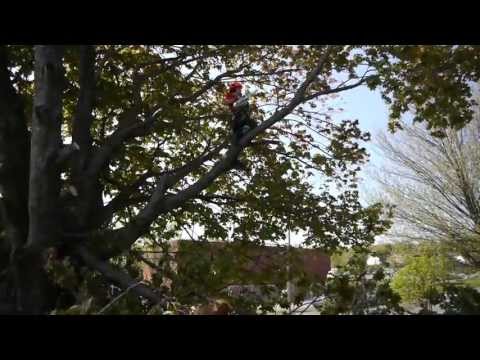 Call Peter at 1-902-818-1605 or email info@solidtreecare.com to discuss your tree care needs.
Solid Tree Care is insured with a comprehensive Commercial Liability Insurance policy.  Solid Tree Care is a registered business under the Partnerships and Businesses Names Registration Act.